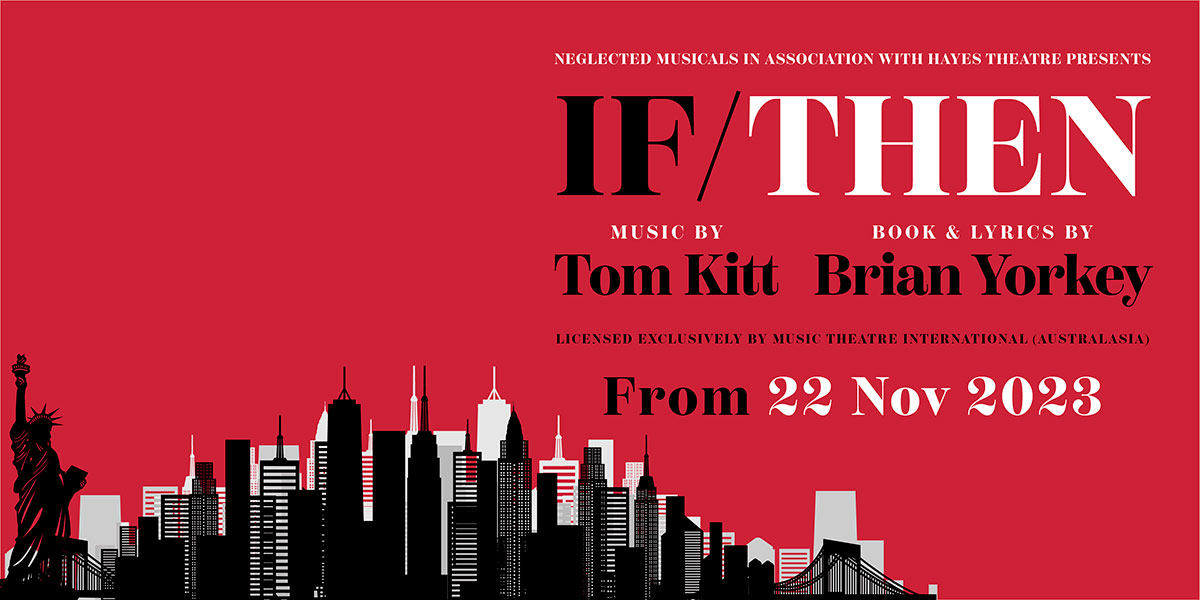 The next Neglected Musicals presentation is the 2014 Broadway musical IF/THEN by the Pulitzer Prize- and Tony Award-winning creators of Next to Normal.
Directed by Amy Campbell (In The Heights, A Chorus Line) this  deeply moving story simultaneously follows one woman's two possible life paths, painting a deeply moving portrait of the lives that we lead, as well as the lives that we might have led.  Think Sliding Doors the musical!
Elizabeth, a city planner, moves back to New York to restart her life in the city of infinite possibilities. When her carefully designed plans collide with the whims of fate, Elizabeth's life splits into two parallel paths. IF/THEN follows both stories simultaneously, as this modern woman faces the intersection of choice and chance.
Director Amy Campbell
Musical Director Zara Stanton
Design Bella Saltearn
Stage Manager & Company Manager Krystelle Quartermain
Producer Michelle Guthrie
Starring Teagan Wouters, Blake Appelqvist, Grace Driscoll, Quinton Rofail Rich, Tom Sharah, Monique Salle, Ava Madon, Lincoln Elliott, Katelin Koprivec, Tonieka Del Rosario and Luke Leong-Tay.
*Cast Subject to change without notice