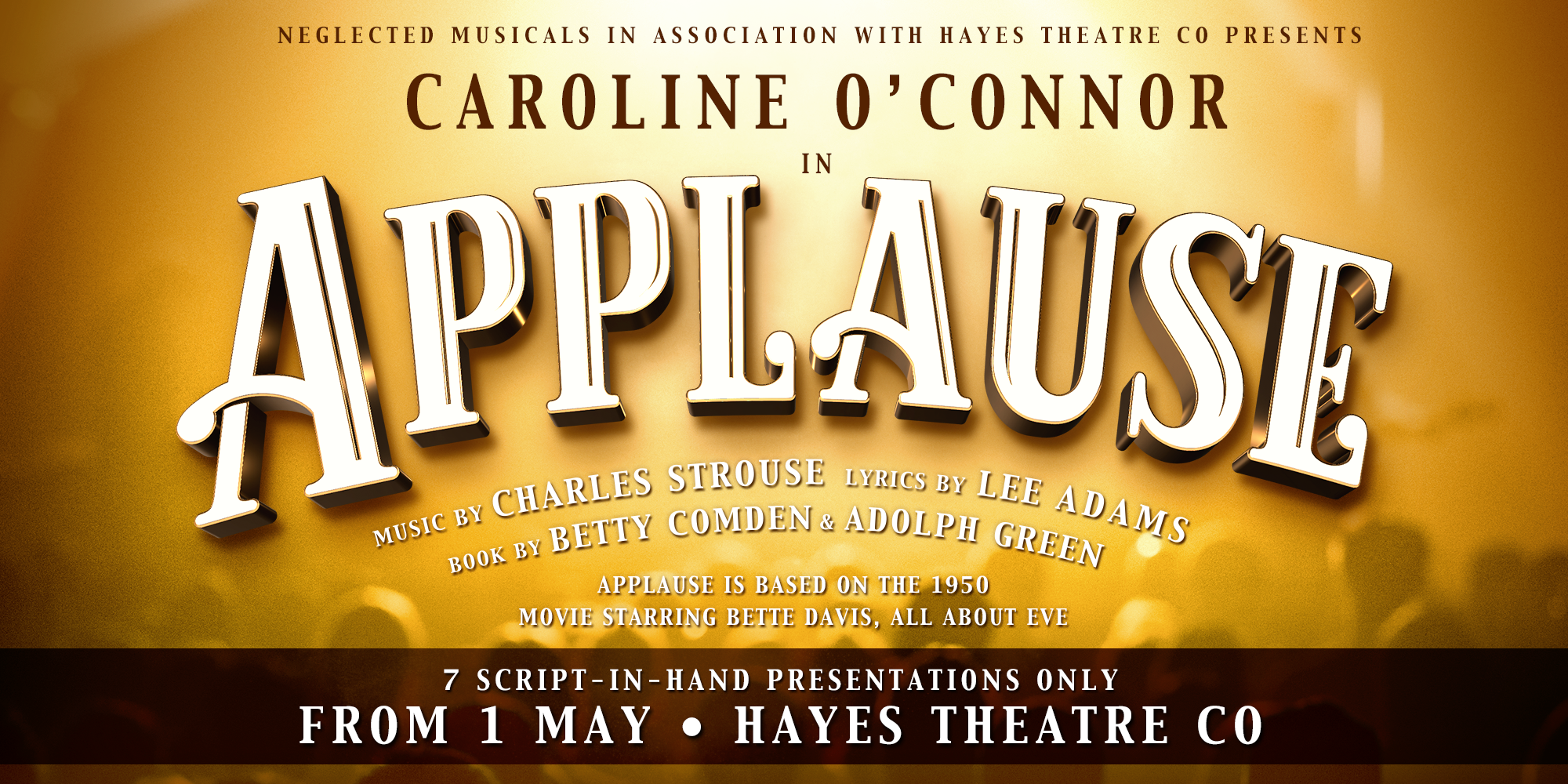 Book by Betty Comden and Adolph Green
Music By Charles Strouse – Lyrics by Lee Adams
(based on the film "All About Eve" and the original story by Mary Orr)
Original production directed and choreographed by Ron Field
Originally Produced by Jospeh Kipness and Laurence Kasha
Presented By Neglected Musicals Pty Ltd
by permission of ORiGiN™ Theatrical
On behalf of Tams-Witmark Music Library, Inc.
Applause had seven presentations at Hayes Theatre Co from 1 May 2019
Directed and Choreographed by Cameron Mitchell
Musical Director Luke Byrne
Design Elements Jacqui Hudson
Production Assistant Lauren Tulloh
Producer by Michelle Guthrie
The musical is based on the 1950 film All About Eve and the short story on which the movie is based, Mary Orr's "The Wisdom of Eve". The story centers on aging star Margo Channing, who innocently takes a fledgling actress under her wing, unaware that the ruthless Eve is plotting to steal her career and her man.  The musical opened on Broadway on March 30, 1970, and ran for 896 performances.
Caroline O'Connor as Margo Channing
Stefanie Caccamo as Eve Harrington
Michelle Barr as Debbie and others
Emily Cascarino Carol and others
Xander Ellis as Sammy and others
Chaska Halliday as Bonnie
Glen Hogstrom as Buzz Richards
Scott Irwin as Bill Sampson
Luke Joslin as Howard Benedict
Matt Lee as Duane Fox
Katrina Retallick as Karen Richards
Zac Webster as Bert and others
Gallery
Videos